Meeting in Theddingworth near Leicester, UK, 07 - 10 January 2014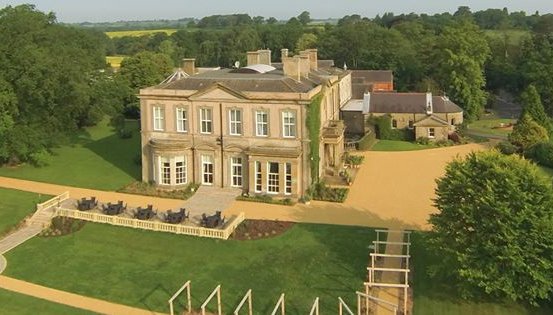 This meeting was organised by Reiko Heckel. It will be held from Tue 7 Jan 2pm to Fri 10 Jan 4pm at Hothorpe Hall near Leicester, see http://www.hothorpe.co.uk.
The registration page is online at www.hothorpe.co.uk/ifipmeeting. Once you have supplied your details, you will be contacted for payment information. Registration and payment should be completed by 20 December.
Hothorpe Hall is a venue for events, not a hotel, so conditions for cancellations are less flexible than you may be used to. Essentially, if you cancel two days or more before the meeting you'll get a 50% refund. You can amend or change a booking (e.g., to arrive a day later or leave earlier) without a penalty.
A reminder of how to get there:
Market Harborough is on the main train line between Leicester and London, and from there it's a taxi ride, about 10 mins. Estimated times from airports to Market Harborough are
Luton: 1 hour (direct train)
East-Midlands: 1.5 hours (bus to Leicester, then train)
Birmingham: 2 hours (trains)
Heathrow: 2 hours (tube and train)
Stansted: 2.5 hours (trains)
Talks
Tue, 07 January 2014
Wed, 08 January 2014
Thu, 09 January 2014
Fri, 10 January 2014